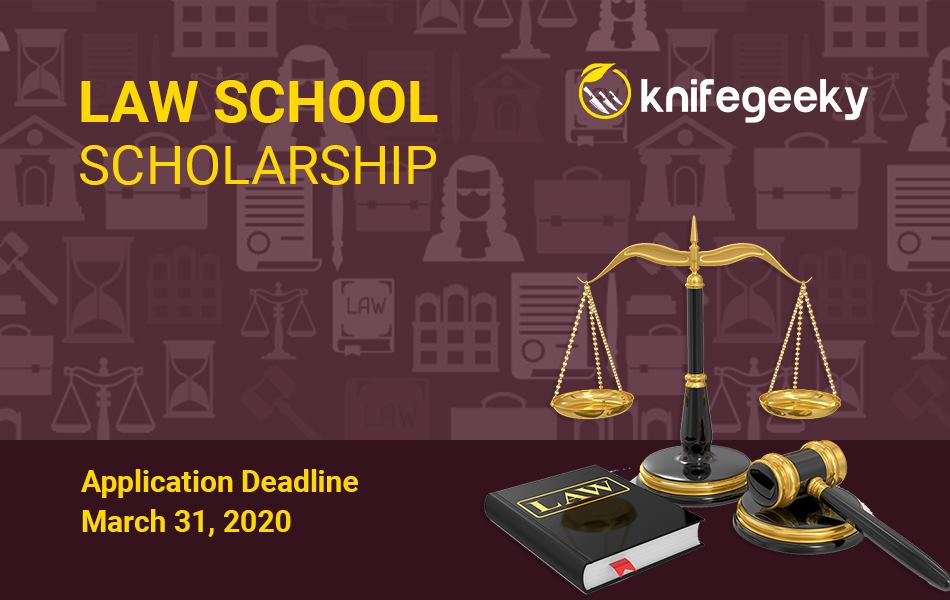 Application Deadline:
March 31, 2020
Winner Announcement:
On or before April 30, 2020
A $1000 scholarship is being offered to students who are able to effectively demonstrate a talent in writing about knife laws in their home state.
Article topic:
Knife laws in your state. (To get an idea about potential articles please send us an email to receive sample resources.)
The writer of the most compelling article, as judged by the admin panel of knifegeeky.com, will receive a $1,000 scholarship.
Who Can Apply:
The applicant must have a 3.0 GPA or higher.
Any current undergraduate or law student (U.S. residents or permanent residents only) accepted into a JD, LLB, or LLM program is eligible for the knifegeeky Scholarship.